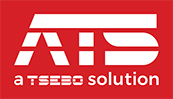 Tsebo Solutions Group consolidates Equality Reef Services and Fedics Site Services under ATS Southern Africa division.
In 2015, the Tsebo Solutions Group merged with Allterrain Services Incorporated (ATS), creating the first truly Pan-African Services Group. With decades of combined experience, 37 000 staff, 7 500 client sites across 23 countries, and a combined turnover in excess of R6 billion – the merged Group is today the one-stop shop for non-core solutions in Africa.
Equality Reef Services has long been the market leader in bulk catering solutions in Southern Africa, and joined Tsebo in 2008. Fedics Site Services was formed in 1985 to operate on the frontiers of development and deliver tailor-made, holistic solutions that enable the creation of infrastructure and development projects in remote locations.
These service offerings mirror, on a local scale, the solutions provided by ATS across Africa. It thus made perfect business sense to consolidate these respected market-facing brands for the local market under the umbrella of ATS.
"ATS specialise in providing and servicing remote camps across their entire operational life-cycle. The consolidation of Equality Reef Services and Fedics Site Services into a ATS Southern Africa division bring together all this expertise and capacity for the benefit of our clients in Southern Africa. It is concrete expression of Tsebo's growth strategy and our commitment to providing clients with integrated solutions that boost productivity and reduce cost, risk and complexity," commented ATS SA Managing Director, Frans Mabitsela.
"Operational changes were planned and completed in November 2016 and went through without a hitch. The combined experience and increased scale of the ATS Southern Africa division guarantees our ability to deliver global standards of quality and offer a one-stop shop to clients in need of mining, industrial and remote site solutions."