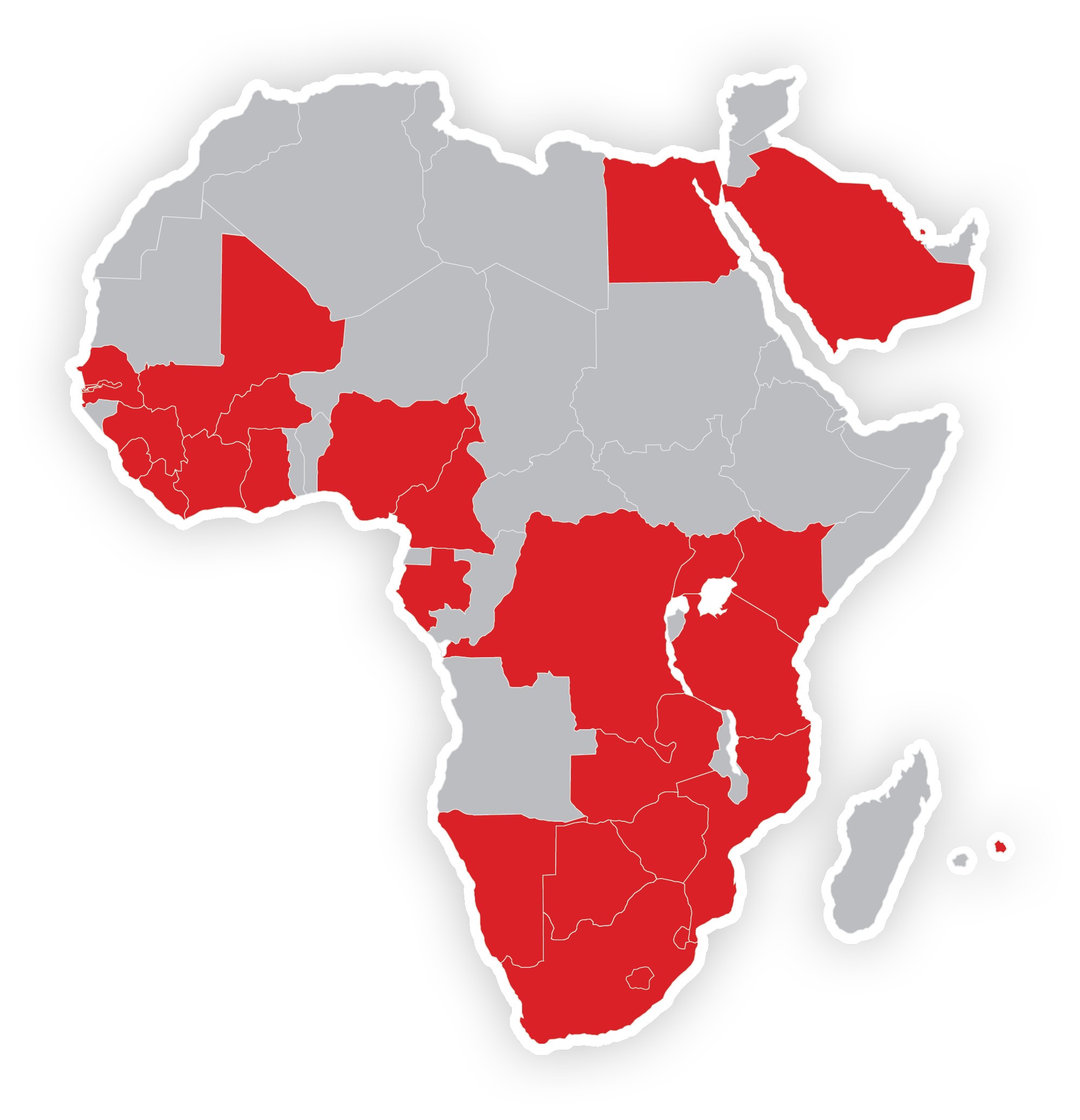 WHERE WE OPERATE.
Bahrain | Botswana | Burkina Faso | Cameroon | Cote d'Ivoire | DRC | Gabon | Gambia | Ghana | Guinea | Kenya | Lesotho | Liberia | Mali | Mauritius | Mozambique | Namibia | Nigeria | Saudi Arabia | Senegal | Sierra Leone | South Africa | Swaziland | Tanzania | Uganda | Zambia
The place where it all began, in 1998, with a single computer, four (4) friends and a vision to provide quality, personalized services that offered good value for money as an alternative to services that were then being provided by the large multi- national hospitality companies.
DRC where ATS is known as the "Ghanaian" company even though we are fully registered and compliant with all DRC laws and Regulations, and employee almost 96% local nationals. ATS currently operates 5 major projects in DRC and as our Tag line suggests, we trudge on through all of nature's forthcomings and still deliver top quality service.
ATS Kenya is the flagship of ATS in the Oil and Gas Sector. This is where we manage a lot of oil driven projects as compared to the other ATS operating countries.