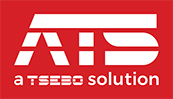 Bristow fundraising bike ride for Africa's poor passes $2.4 million mark
Kolwezi, Democratic Republic of Congo, Monday 20 June 2016  –  Randgold Resources chief executive Mark Bristow's fundraising motorbike safari from the east to west across mid-Africa has so far raised more than $2 million as it passed Kolwezi in the Lualaba province of the DRC, with a little under half way to go to the end.
The trip – dubbed Safari Kwa Afrika Bora (Swahili for Riding for a Better Africa) – aims to raise $3 million for some of the continent's most needy people, notably the women and children deprived of a decent life by strife and poverty.  The money will go to Nos Vies en Partage (French for Sharing Prosperity) the independent charitable foundation established by Randgold in 2014.
Speaking from Kolwezi in the south of the DRC, Bristow said the journey had been challenging but rewarding with one of the more difficult parts being the crossing of 48 broken bridges over a stretch of 48 kilometres on the way to Kindu but then most days have had their extreme moments.  Since embarking from Mombasa on the east African coast on 1 June, the group of bikers has covered 5 600 of the more than 8 500 kilometres of the projected 30 day ride through Kenya, Uganda and the DRC to Muanda on the west coast, and passing the sources of both the Nile and Congo rivers en route.
Bristow and the BoyzonBikes team has already visited and pledged financial support to numerous charitable establishments and organisations on their journey and at Kolwezi, he will be making donations to a number of deserving causes in partnership with some representatives of the copper mining industry from the region.
This is the fourth trans-Africa motorbike safari Bristow has undertaken and previous rides have raised $2.5 million distributed to 55 entities in 15 countries.  The foundation is committed to supporting some of the DRC's post-conflict reparation programmes, particularly those aimed at working with abused women and neglected children as well as rehabilitating child soldiers.
The progress of the ride can be followed at www.boyzonbikes.comand full details of the Nos Vies en Partage foundation and how you can contribute to the fund can be found at www.partage-foundation.org.